Post will be updated with more words. In the meantime, some photos.
Conference started out strong. Plenary session involved making us play a selection of board games with total strangers: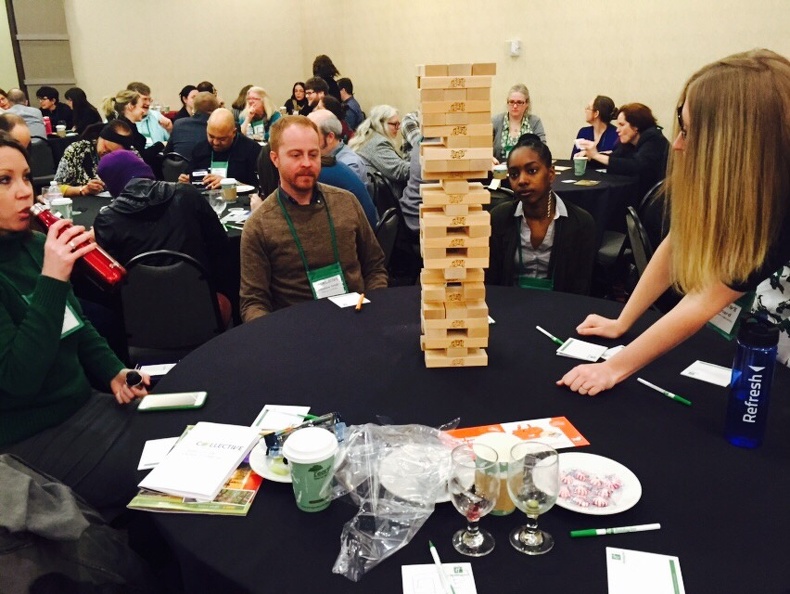 Went to a library improv session led by Jill Markgraf (@jillibrarian). The idea that "yes, and" can be the defining attitude in a reference interview is really catching on, and going to this has me really excited for AGLISS's workshop on March 22 with the Washington Improv Theater!
Hey @CUA_AGLISS check out @jillibrarian's #libraryimprov blog! Let's guest post about our workshop! pic.twitter.com/DoViF6xbOL

— Anita, librarian (@Anitalifedotcom) March 3, 2016
(Yeah, Jill and the session were exactly as fun as they looked.)
Then, we drove to the Smokey Mountains. We had lunch at a great, cheap Mexican place off the highway called Habanero's, saw a giant ice cream cone advertising a diner that served even bigger hamburgers, and made a bunch of new friends at the Antique Mall outside of Gatlinburg, Tennessee:
Then, we were in the mountains!
It was snowing, but we got to pull over at a few lovely overlooks. We wound up taking the Cades Cove route through the valley, which had a lot of preserved buildings. Didn't get a lot of photos of those, but the road was really fun to drive – super twisty, rather like a theme park ride.