I had a work event at National Harbor and got fed up with the 2+ hours it takes to get there on public transit, and the fact that work wouldn't reimburse me for cab or Uber fare because it's considered "local travel." I don't totally understand this since I got mileage reimbursements when I worked for county government, but, whatever. So, since I was going to spend two hours in transit anyway, I decided to bike.
Sadly, my plans were foiled as there was some kind of construction on the Wilson Bridge that shut down the sidewalk. I don't how I could have possibly foreseen this, since there didn't seem to be any information online about the closure, and I'm not sure if I've ever been as annoyed as I was when, after riding ~18 miles, I could not get to my destination. Just kidding, I was even more annoyed 5 minutes later when I discovered that bikes were not allowed on the ferry across the river and that there was no good place to lock my bike on the Alexandria side of the bridge.
This obstacle aside, this was one of my favorite rides in the DC region (maybe one day I will do a post with all my favorites, although some of them are gone now that the Capital Crescent Trail is offline). It is iconic in every way (except for the leg through Brentwood/Mt Rainier after leaving the Metropolitan Branch Trail) and hits most of the best parts of biking in the area. This route can easily be extended further south to Mt. Vernon.
Notes on route and photos below:
– Ride full off-street length of Metropolitan Branch Trail to protected bike lanes near Union Station.
– Ride along National Mall to Jefferson Memorial
– Cross 14th Street Bridge, ride down Gravelly Point and connect to trail parallel to the GW Parkway, sadly I don't have pictures of the cool boardwalk or marina that you get to ride by
– Amazing ride for miles to the Old Town waterfront, followed by amazing views from the Wilson Bridge (and option for a detour to Jones Point)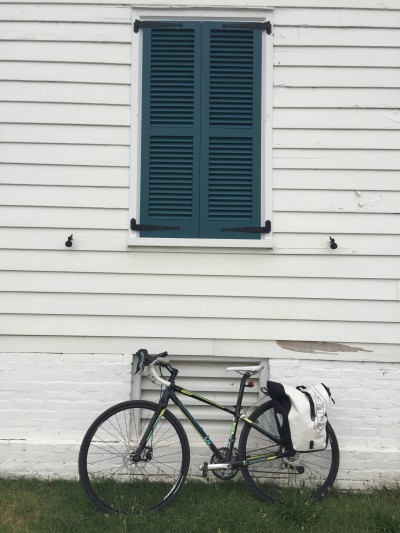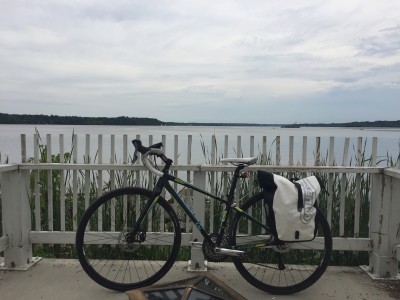 I wish I had been able to ride this more times. I hate driving in National Harbor but even I cannot hate on sitting by the water there. A great option for a nice day, no intense elevation, 10/10 would ride again.